WASHINGTON – Richard A. "Rich" Savino, CIC, CPIA, was installed as President of the National Association of Professional Insurance Agents during the organization's September 20, 2023 board of directors meeting held in Naples, Florida.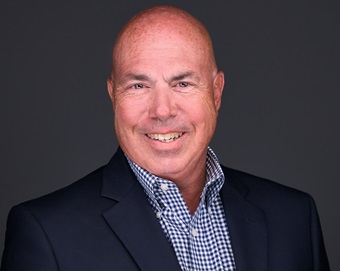 Savino was sworn in together with his four fellow national officers: Ariel Rivera, MBA, CIC, CPIA, of San Juan, Puerto Rico, President-elect; Mark A. Suhr, CIC, CPIA, of Seward, Nebraska, Vice President/Treasurer; David "Red" Gorman, CPIA, of Dallas, Texas, Secretary/Assistant Treasurer; and Gerald F. Hemphill, CIC, LUTCF, of Richmond, Virginia, Immediate Past President. All the officers will serve one-year terms that begin on October 1, 2023 and run through September 30, 2024.
"As professional insurance agents, many of us are facing new challenges. These challenges will have to be faced not just by us, but by our carrier partners, our clients, and our communities," Savino said, adding that increasing natural disasters and extreme weather events are making insurance placements more difficult. However some states like Florida, Louisiana and California are certainly experiencing the pain."
Savino is a Principal/Managing Partner of Broadfield Insurance, headquartered in Warwick, New York, with affiliated offices around the nation. Founded in 1864, Broadfield Insurance is a part of PCF Insurance Services, a top 20 U.S. insurance brokerage firm, which acquired the agency in 2019. Savino's personal book of business is niched in the construction industry and related trades.
Savino has been active in the insurance industry for more than four decades. He was President of the Professional Insurance Agents New York (PIANY) from 2010—2011, currently serves on its board of directors, and has represented PIANY on the national board of PIA.
Savino's stint as President of the national PIA follows that of his brother and business partner at Broadfield Insurance, Keith Savino. A top industry leader and advocate on insurance technology issues for independent agents for decades, Keith was President of PIA National from 2017—2018.
"To my knowledge, this is the first time in PIA history that two brothers will have served in this capacity as president," said Savino. "Some have referred to us jokingly as the Savino Dynasty; however this not only proves our dedication but our willingness to give back to an industry that has given so much to us.
"PIA will continue our commitment to working with our carrier partners, and has started new engagements with insurtech firms," Savino said. "We lobby to protect what is best for not only our clients but agents as a whole. We work tirelessly to ensure that the Independent Agency system stays relevant and continues to be the number one source of insurance policy procurement.
"Three words that really matter to me are support, dedication, and vision," said Savino. "While I can control vision and dedication, one thing I can't control is support. I'm very blessed – I don't have just one family, I have three families. I have my immediate family, I have my PCF Insurance family and I have my PIA family.
"I have to thank my PCF family," he said during the reception. "I'm very fortunate to have several of our leaders from PCF here, not only to support me, but to show support of PIA. I think that speaks volumes about what PCF is all about."
Founded in 1931, PIA is a national trade association that represents member insurance agents and their employees who sell and service all kinds of insurance, but specialize in coverage of automobiles, homes and businesses. PIA's web address is http://www.pianational.org.
About PCF Insurance Services
A top 20 U.S. broker headquartered in Lehi, Utah, PCF Insurance Services is a leading full-service consultant and insurance brokerage firm offering a broad array of commercial, life and health, employee benefits, and workers' compensation solutions. Propelled by its people, PCF Insurance's people-centric operating model and entrepreneurial environment support its tremendous growth profile. Ranked #20 on Business Insurance's 2023 Top 100 Brokers and #13 on Insurance Journal's 2022 Top Property/Casualty Agencies, PCF Insurance is a notable leader in the insurance space, with 3,500 employees across the U.S. Learn more at pcfins.com.